Short Lead Time

BAE Systems of America came to ZedaSoft with a requirement to build a Remote Guardian System (RGS) demonstrator in six weeks to be ready for the Farnborough Air Show. Briefing slides and access to the systems design engineers provided the requirements. ZedaSoft engineers worked tirelessly for three weeks prior to shipment of the hardware and continued to develop the finer points of the software right up to the opening of the exhibits.
Flexible Solutions

This version of the RGS demonstrator consisted of a CH-47D model with the RGS sensor ball and mini gun placed in the forward and aft hell-hole locations, respectively. The sensor and gun turrets are fully articulated and driven by the user's controller. The demonstration scenario included the CH-47D helicopter coming under heavy gun fire from insurgents to demonstrate the RGS's unique defensive capabilities.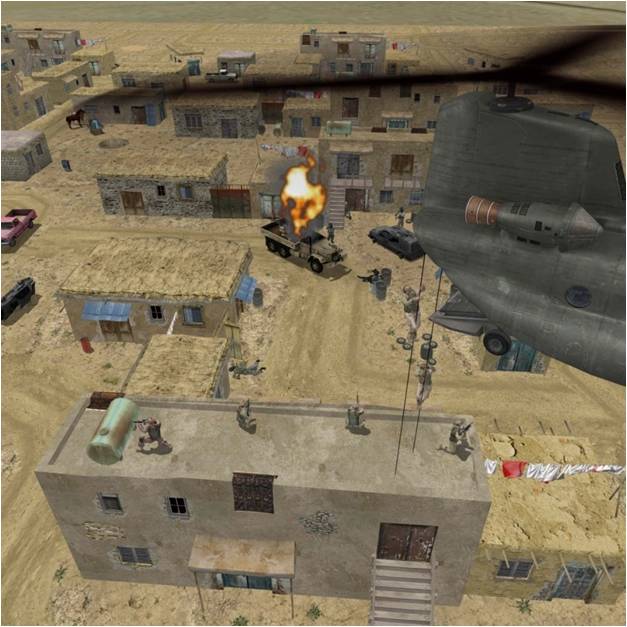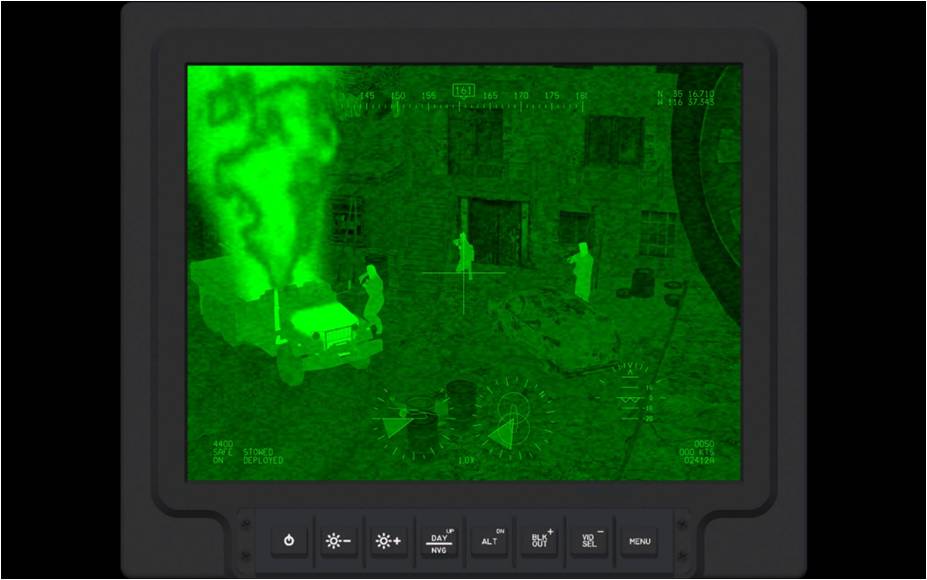 Wide Range of Hardware Available

ZedaSoft's DemoStation Kiosk (DSK) (left) was the perfect solution for BAE due to its portability and network-ready configuration. The DSK can be deployed and used in just about any location or venue, and uses COTS computers, displays and controls to provide a cost effective and quick delivery solution.