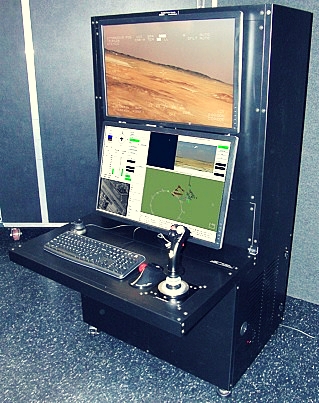 Reconfigurable UAS/RPA Sim
The Mockingbird® suite is ZedaSoft's industry solution for reconfigurable, open-architecture UAS/RPA simulation. Mockingbird can be configured to simulate various UAS/RPA Ground Control Stations using simple mouse clicks, and include Pilot and Sensor Operator interfaces.
Brochure
ZedaSoft's Mockingbird UAS/RPA Simulator consists of a simulated ground control operator's station, and reconfigurable simulated UAS/RPA platforms. The operator's station provides generic RPA/UAS piloting and sensor operation interfaces. The simulation supports a wide variety of UAS/RPA types from hand-launched to full-scale autonomous systems.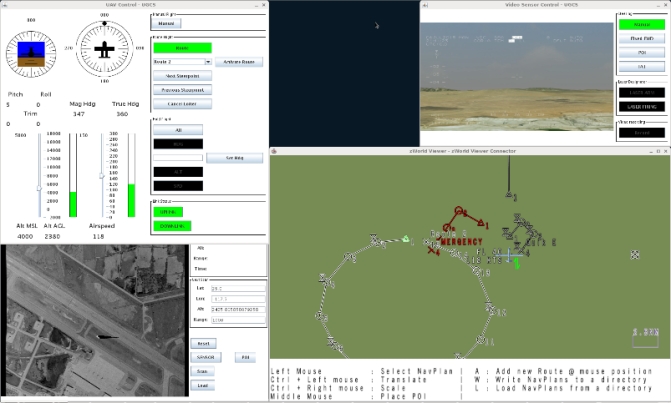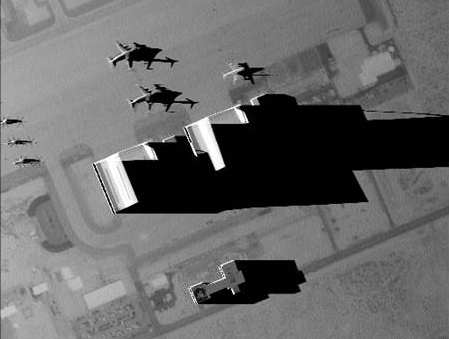 The console system takes advantage of ZedaSoft's patented CBA® for Simulation software, a stable, modular simulation platform in which various RPA/UAV flight characteristics and sensor packages are loaded to provide flexible training scenarios.

The simulated UAS/RPA platforms can be configured with any combination of payload elements, including 1080p EO/IR sensors, and simulator Synthetic Aperture Radar (SAR) imaging.

The ground control station allows for both manual pilot control and autonomous flight enabling a wide range of mission profiles and sensor operator training scenarios. It also includes easy-to-use scenario-building features, which allow users to quickly design and implement training situations and sensor data collection profiles, along with weapons implementation.

Mockingbird enhances UAS/RPA operator training, and provides an inexpensive alternative to securing real-world flyable assets on short notice.