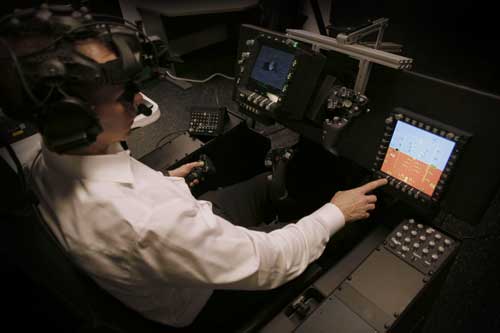 Bugeye Technologies, Inc. has recently completed delivery of Reconfigurable Virtual Cockpit Trainers (RVCT) as a part of the U.S Army Synthetic Training Environment (STE) OTA 1. The deliveries include multiple versions of mixed reality rotorcraft reconfigurable cockpit systems, man-in-the loop Unmanned Aerial Systems (UAS), as well as six virtual reality door gunner trainers. The RVCT systems are Bugeye's second and third generation designs that have evolved through tight cooperation with the U.S. Army Futures Command and PEO-STRI over the past year.
ZedaSoft, Inc integrated its Apache and Blackhawk simulated OFP software into the Bugeye RVCT systems to create a realistic evaluation testbed. It's CBA® for Simulation software framework was used to integrated other simulation products:
Bugeye Technologies, Inc. and ZedaSoft, Inc. have teamed on many projects over the last fifteen years delivering high-quality simulator solutions to the military services and prime contractors. Video examples of the RVCT and door gunner systems can be found here:
ZedaSoft develops innovative products for the simulation and visualization industry. Its customers include Lockheed Martin, BAE, U.S. Army, U.S. Air Force and other defense, Government and commercial organizations. The main goal at ZedaSoft is to strike the balance between agility and cost-effective deployed solutions utilizing a modern open architecture.