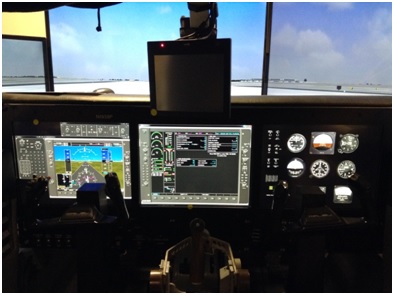 The FAA's Civil Aerospace Medical Institute (CAMI) awarded contract 6973GH-18-D-00063 to ZedaSoft to support new human factors flight deck and unmanned aerial systems (UAS) research.
ZedaSoft's CBA for Simulation framework is used as the engine which allows many federated instruments and systems to be tightly integrated into the aircraft simulation. An extensive library of interface controllers has been built to include; helmet mounted displays and head-up-displays, head-trackers and other augmented and virtual reality devices.
The company has provided these cockpit upgrades and symbology improvements to the electronic flight displays in pursuit of better pilot workload management and safety. One such experiment includes new Angle of Attack (AoA) indicator graphics that provides advanced warning of an aircraft stall condition.