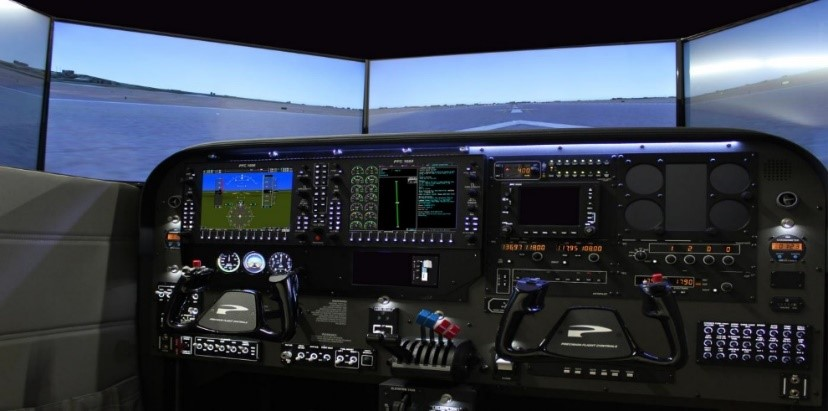 ZedaSoft, Inc., a simulation and visualization software company announces the contract award 6973GH-19-C-00023 to build a technically advanced cockpit using Garmin avionics for human factors research. The simulator will be delivered to the Federal Aviation Administration (FAA), Civil Aerospace Medical Institute (CAMI).

ZedaSoft will use our CBA® for Simulation framework to integrate the Precision Flight Controls DCX-MAX cockpit with a Garmin G1000 simulation based on the Garmin G1000 Trainer. DiSTI's GL_Studio graphics development tool will be used to replicate the cockpit look and feel of the Piper Malibu M350 aircraft. The aircraft flight model and aircraft systems models will be supplied by Bihrle Applied Research (BAR) using their DSix simulation environment. TAGARS will use the existing MetaVR Virtual Reality Scene Generator (VRSG) for the out-the-window and sensor visual system.

CBA for Simulation allows various cockpit instruments and systems to be tightly integrated into the aircraft simulation. An extensive library of interface controllers has been built to include helmet mounted displays and head-up-displays, head-trackers and other augmented and virtual reality devices. The evaluation of these devices will be the focus of future human factors avionics research at the FAA Civil Aerospace Medical Institute (CAMI).